I have to admire a club that makes their featured marque "other British". So, in spite of an "iffy" weather forecast and having to make the 1 1/2 hr. drive solo, I headed out for Lilypons Water Gardens, the site of the 36th annual show the Chesapeake Chapter of the New England MG T Register has staged to celebrate British Cars.
To my pleasant surprise, my sort-of-neighbor (a mile or so) was there with his SP; we probably set the record for most SP's at this show.
Our class included a Taxi, Riley "barn find 4-door, newish Marcos, AC, a couple English Fords, 3-wheeler with Citreon engine (not sure it was British), Delorean, and others I can't remember.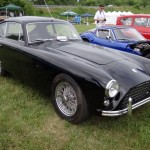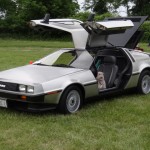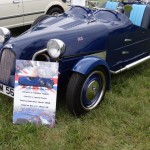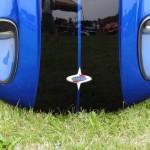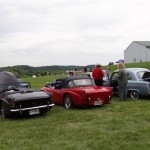 The show also has the usual gaggle of MGs, TRs, Healeys, Jags, Royces, Sunbeams, Morgans, etc.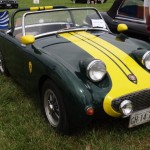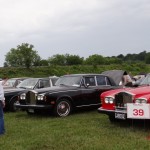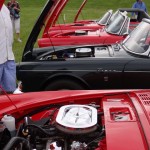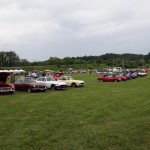 Ran into Jesse, and I think the Sprite is Biff's "Kermit".
Sprinkles started falling about noon, so Joe & I headed out about 1. Good, quick run on I-70 at low 70's and home before the rain got serious. A good day at a nice show! And, it was Drive Your British Car Week, you know.